What's New in Balloons? Organics!

"Organic" is the hot new term for arches, columns, and walls that feature multi-sized balloons, creating a unique effect which adds depth and character to each arrangement. 
Organic arches make a lovely backdrop for tables and doorway entrances, especially when using multicolored balloons to match the theme of the event. Ideal for weddings, baby showers, and birthday parties, you can see here how beautifully they frame a cake for this special day – made especially festive with foil balloon letters!
Yay! Organic arches:
Additionally, organics are a great fit for balloon walls, creating a three-dimensional backdrop ideal for taking selfies during any special event – from game nights to graduations to holiday parties.
Say cheese at the organic balloon wall:
Columns look fantastic with organics as well, creating a great foundation for balloon letters – or just on their own!
Patriotic organic balloon columns for Macy's 4th of July:
For more information on organic balloons, or to arrange a balloon delivery for your next party or event, contact Life O' The Party and we will help you with everything you need.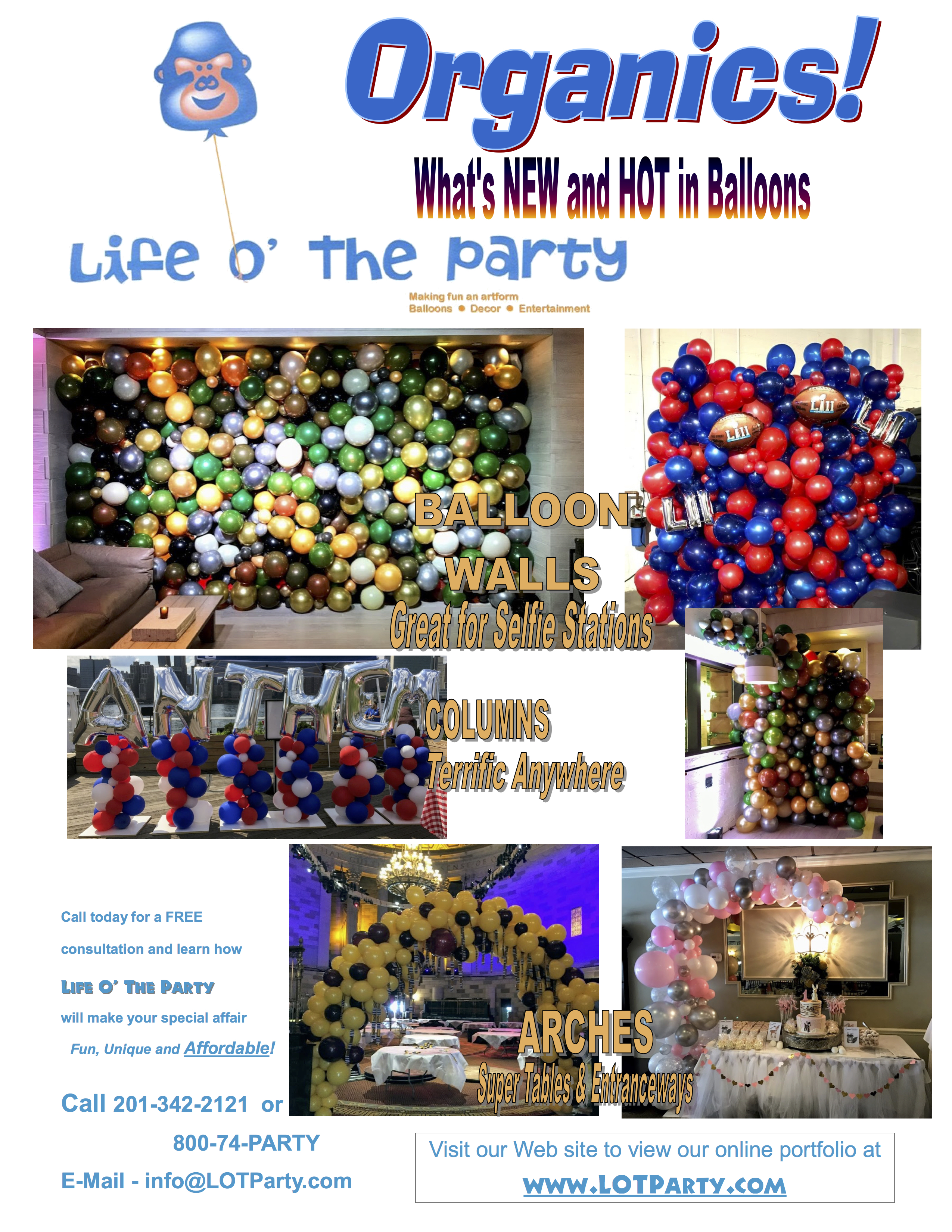 Life O' The Party
65 Sussex Street
Hackensack, NJ 07601
Phone: 201-342-2121
Toll Free: 800-74-PARTY
Fax: 201-342-8118
Email: info@lotparty.com
Or click HERE to go to our contact page.