Balloons and Games Bring Out the Venue's Character at Crestmont Country Club
Balloons and games can make all the difference when it comes to creating a memorable experience at your next event. Without bright, colorful visuals and activities to break the ice, it just doesn't feel quite like a party. The effect is especially noticeable when a venue already has its own charm and ambience, such as the Crestmont Country Club in West Orange, NJ. Check out the club before and after décor by Life O' The Party in the image below.
Click the image to view in high resolution: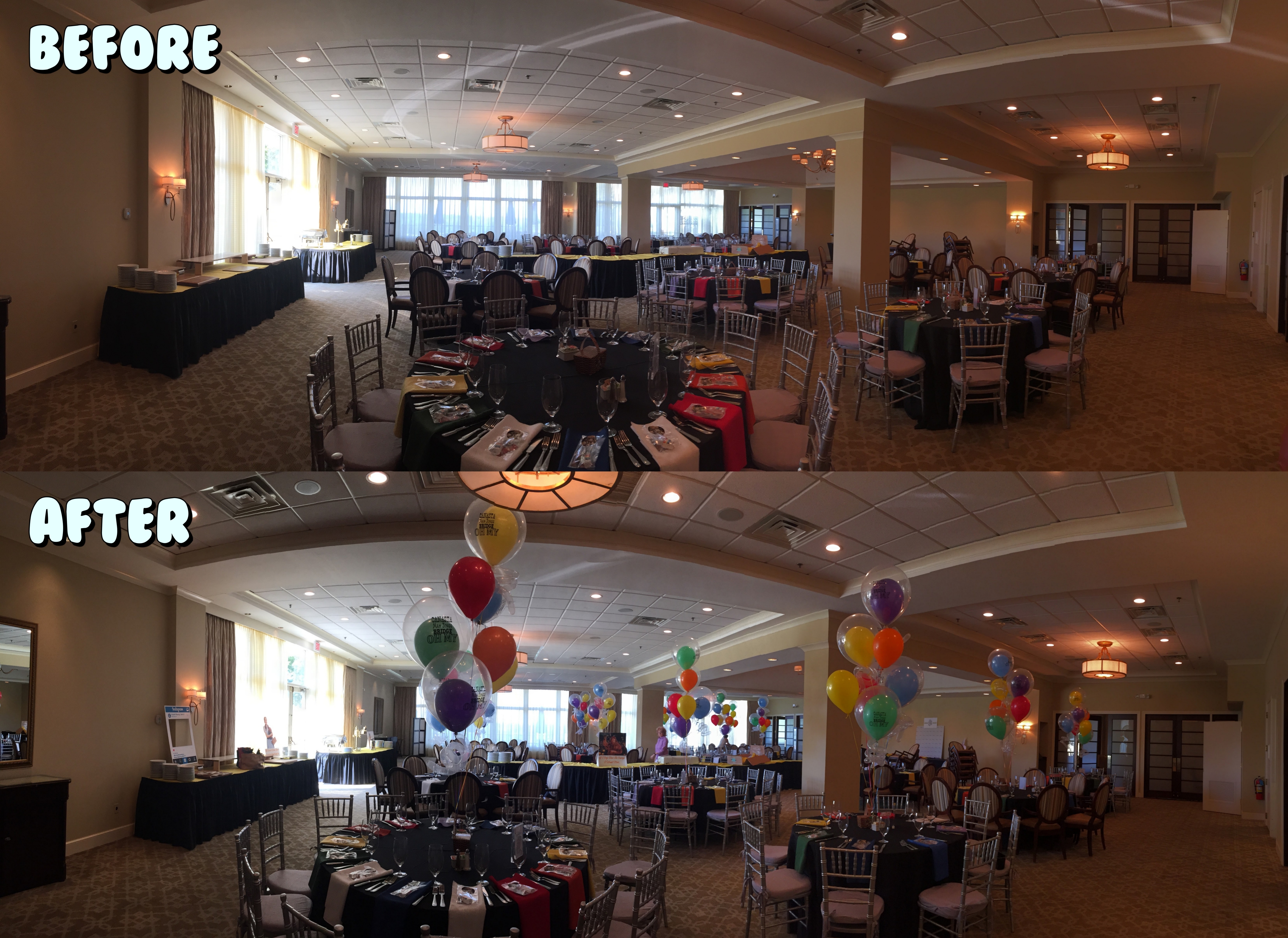 What's more, our work at Crestmont also involved games and activities for the attendees, including canasta, mahjongg, bridge, Instagram selfie frames, and more. For added fun, we incorporated a Wizard of Oz theme chosen by our client, including props, signs, rainbow balloon arches, centerpieces, a colorful donut wall, and a yellow-brick road.
And here's a video of our work, so you can take a tour of the event hall as it was being prepared:
Custom themes are available for every type of event – if you or someone you know is planning a party, contact us to find décor, balloons and entertainment that will brighten your venue and create a lively atmosphere for your guests.
Life O' The Party
65 Sussex Street
Hackensack, NJ 07601
Phone: 201-342-2121
Toll Free: 800-74-PARTY
Fax: 201-342-8118
Email: info@lotparty.com
Or click HERE to go to our contact page.