Fall Spirit: Halloween Starts Off the Season for Autumn Balloons and Décor

Halloween is here, and that means the Autumn season has arrived in full force – with pumpkins, changing leaves, and Thanksgiving right around the corner, it is the perfect time of year for seasonal balloons and decorations from Life O' The Party. Whether you are decorating for a party, event, or business opening, there is always room for some spirited fall flavor to spice things up.
Check out our gallery of Autumn balloons and décor for Halloween and beyond: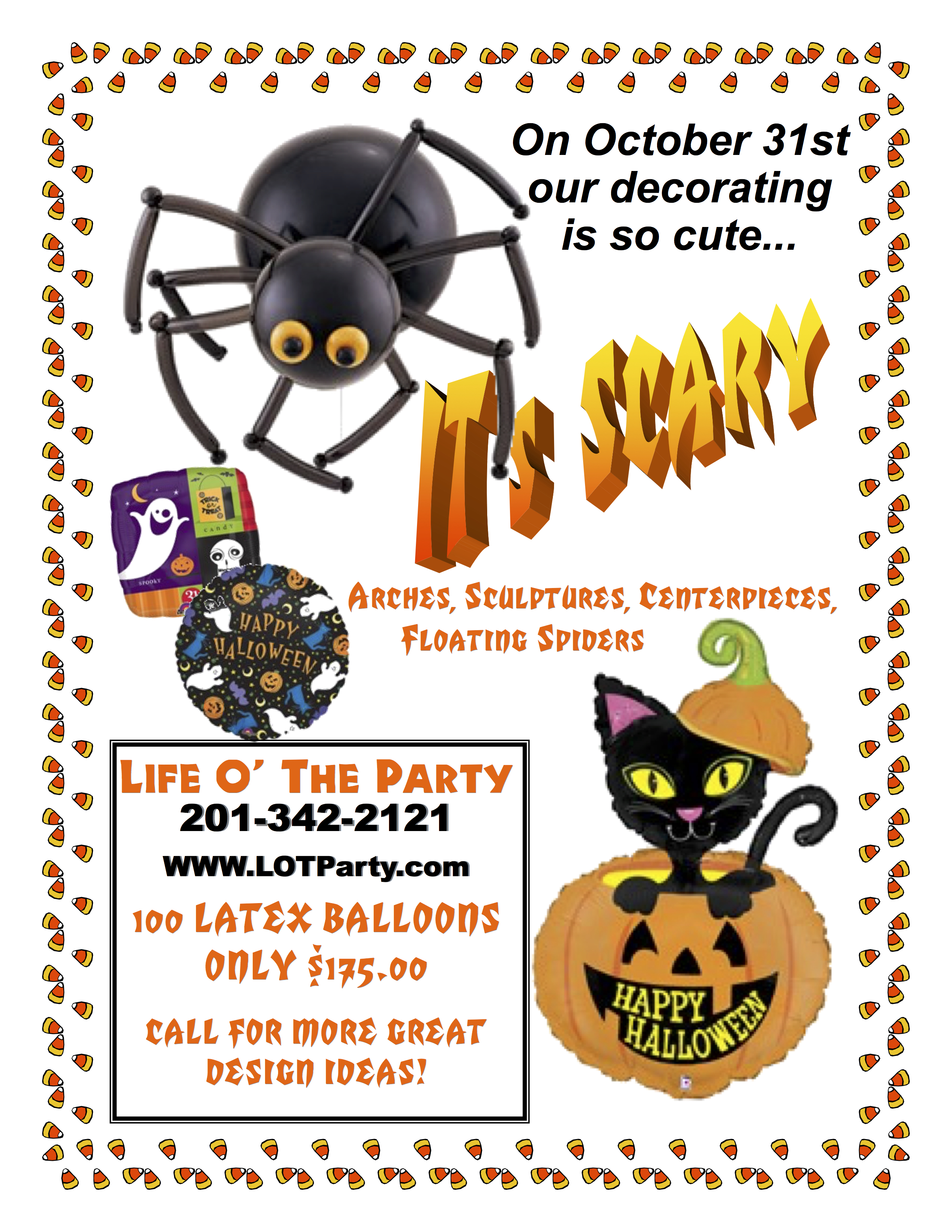 Whether you are looking for basics such as columns and arches, or custom balloon sculptures, themed centerpieces, and seasonal props, we have it all.
Need help deciding on balloons and design ideas for your autumn event? Contact us today for everything you need to liven up your party with some seasonal flair.
Life O' The Party
65 Sussex Street
Hackensack, NJ 07601
Phone: 201-342-2121
Toll Free: 800-74-PARTY
Fax: 201-342-8118
Email: info@lotparty.com
Or click HERE to go to our contact page.