What to Add to Your Centerpieces to Leave a Lasting Impression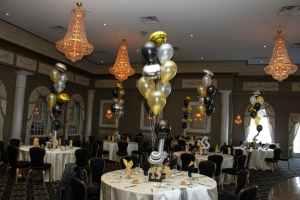 If you are planning a wedding, shower, birthday party, or Bar/Bat Mitzvah and looking to avoid the cookie cutter feel that so many other events tend to have, there are lots of ways to be creative with your centerpieces so you can have unique and fun decorations that all your guests will admire. Whether you prefer a classic look or you desire something more inventive and interactive, we've come up with all types of ideas that can breathe new life into your table décor.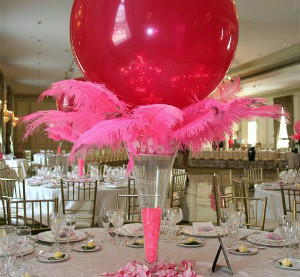 Modern guest book – Instead of the age-old stationary memory book for guests to sign throughout the night, you can make it more accessible and easygoing by simply leaving a bowl with notes and different colored pens that your guests can fill out. You can even provide little envelopes for guests to stuff their notes into so you can enjoy opening each one over the months that follow.
Disposable cameras – Even if you've already hired a professional photographer, nothing beats candid pictures that you can laugh at and admire once the celebration ends. By creating centerpieces with disposable cameras attached, your guests can find inspiration all their own as they photograph the night and leave you with plenty of lasting memories.
Goody bag – Who doesn't like free stuff? No one! If you want to really impress your guests, you can set up goody bags at each table with a variety of different personalized items, candy, magnets, and more that they can take home and enjoy once the party is over.
Games – If you know there is going to be downtime at your party and you want your guests to mingle, you can set up games like Charades, Mad Libs, Cards Against Humanity, or Jenga at the center of each table to encourage interaction between all the party-goers. They will appreciate the laidback approach and you will check one worry off your list, knowing that your guests won't be bored or uncomfortable.
Raffle ticket – Planning on throwing a birthday party for your child and want to do a raffle? You can have tickets at each table for guests to win prizes like gift cards, Xbox games, restaurant certificates, toys, and more.
If you would like to learn more about incorporating new twists on your balloon centerpieces, we would love to collaborate with you. Our team has tons of party décor and accessories that we can customize to suit your needs. Reach out to us today so we can come up with something truly creative and legendary for your next party!