Types of Party Balloons – Choosing the Right Ones for Your Event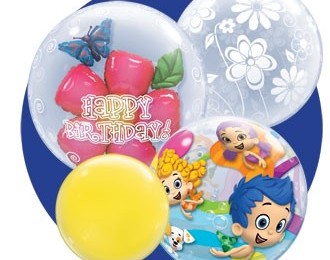 When planning a fabulous birthday party, Bar/Bat Mitzvah, or store opening, nothing says it's time to celebrate quite like a beautiful array of balloons and décor. Whether you want to pull out all the stops with your event and go really big, or you want something streamlined, simple, and intimate, you can achieve the specific vision you have in mind with the right kind of balloons. With so many different colors, styles, and designs available, there are limitless options for you to choose from. To learn more about the different party balloons available, read on!
Latex – Often tear-drop shaped and made of all-natural and recyclable latex, they are also known as party balloons and are very popular for all types of events. Latex balloons can have messages and even pictures printed on them, making them ideal for celebrations of all sizes. With so many different sizes and shapes, you can choose from a diverse variety of items to find the ones that suit you best. We stock over 80 colors to choose from.

Foil – Often mistakenly called Mylar® balloons, these balloons can be shiny, almost mirror finished and shaped and sized many, many different ways. There are literally thousands of styles of foil balloons with many licensed characters available to us all the time. With this choice of balloon, you have endless flexibility in terms of shapes, sizes, and color options. Created with nylon sheets that retain helium very well, these balloons are lightweight and long-lasting. With a shiny surface, these attractive balloons can have tons of pictures and patterns printed on them, making them perfect for parties and other types of events.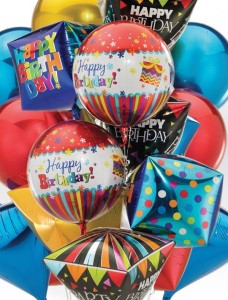 Bubble Balloon – Made from a flexible plastic material, this is a relatively new balloon type. Typically round and available in tons of styles, bubble balloons are inflated with helium and oftentimes (but not always) see-through in appearance, as the name suggests.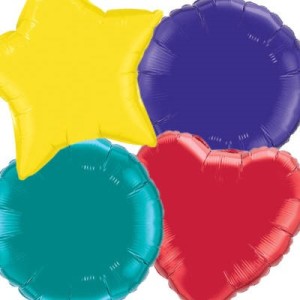 Cloudbuster Balloon – Made of chloroprene and designed to fly for a number of days, these balloons are made of materials specifically designed to fight the sun's rays, so UV damage won't be an issue. If you are looking to make a big impact, this is the ideal choice.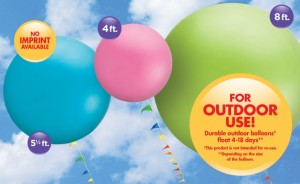 No matter what type of balloon you choose, you are guaranteed to create a fun, festive, and delightful atmosphere for all your guests, young and old. When you contact us, we will consult with you and choose the right balloons and accessories for your next celebration. We look forward to hearing from you soon!
Here are some additional samples: