Party Balloons Delivered - Life O' the Party Teams Up with Jen Selter to Create an Unforgettable Celebration!

At Life O' the Party, our award winning balloons and party décor has helped make thousands of celebrations exciting, beautiful, and fun-filled. Recently, at the Dream Hotel in New York City, we teamed up with Jen Selter, an American fitness model, to help her create an unforgettable 22nd birthday photoshoot with the help of our high quality, statement-making balloon arrangements.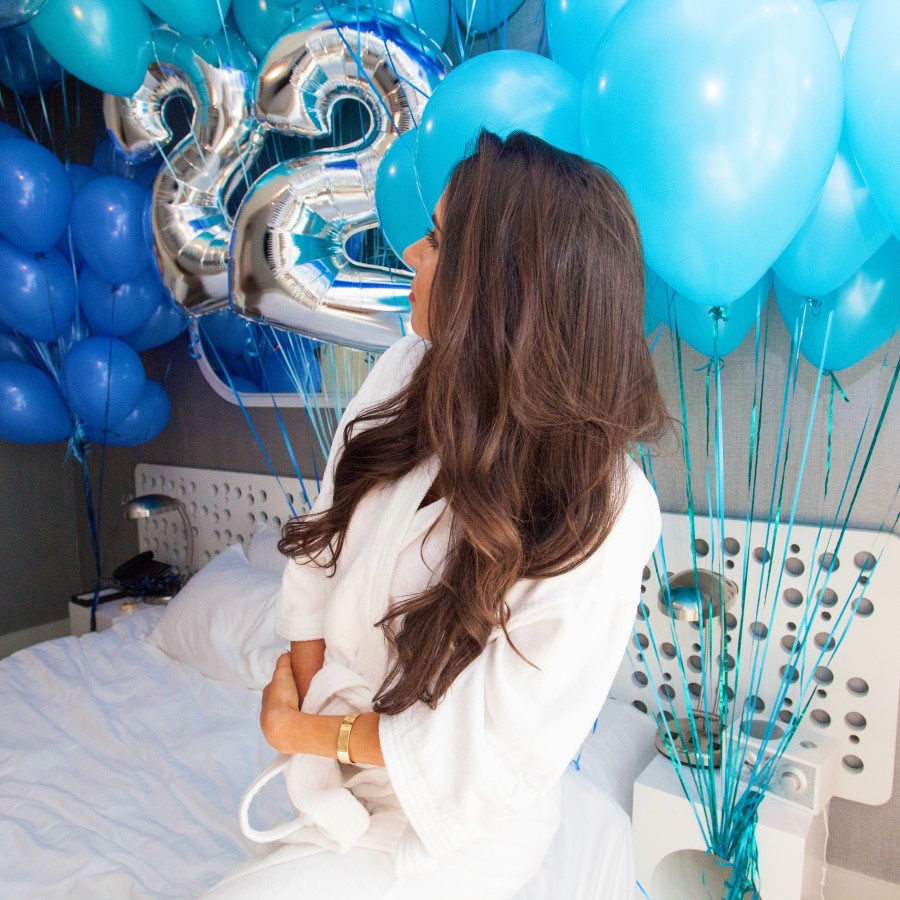 To promote Jen's 22nd birthday, we brought in 11" latex balloons and 40" silver foil Megaloon #22 balloons. All balloons were inflated onsite. In total, 250 balloons were used for the photoshoot in a variety of colors, including: professional grade Betallatex brand latex – Fashion Blue, Fashion Royal Blue, Deluxe Periwinkle, and Fashion Turquoise, all of which were placed loose on the ceiling Then we added two bunches of 80 balloons used for a group shot where Jen was holding them. Those balloons were made up of an assortment of Betallatex Crystal Colors – Red, Yellow, Blue, Green, Orange, Purple, and Fuchsia.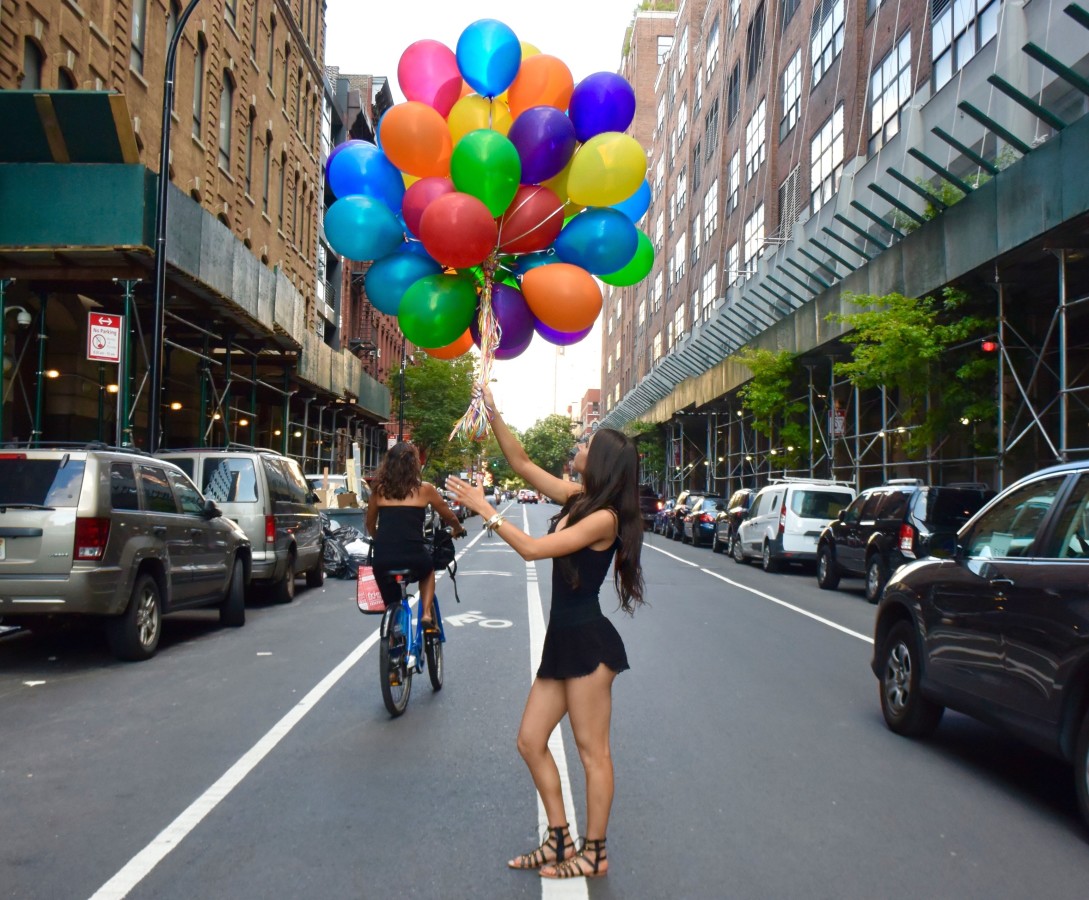 Jen Selter is a major social media personality and it is easy to see why. Her outgoing nature, openness, and vibrancy shines through in all her posts and truly makes her the Life O' the Party. That is why we were so excited to pair up with her and use our own vibrant, cheerful and fun balloons to make her celebration extra special. If you would like to learn more about our balloons and décor, we'd love to hear from you. Whether you're planning an upcoming event or just looking to get your questions answered, simply fill out this contact form and we will reach out in no time!