Balloon Arch From Life O' The Party At Regional HS!
Third year in a row for this balloon arch and column display with a little surprise included.
Take a look at this beautiful balloon arch –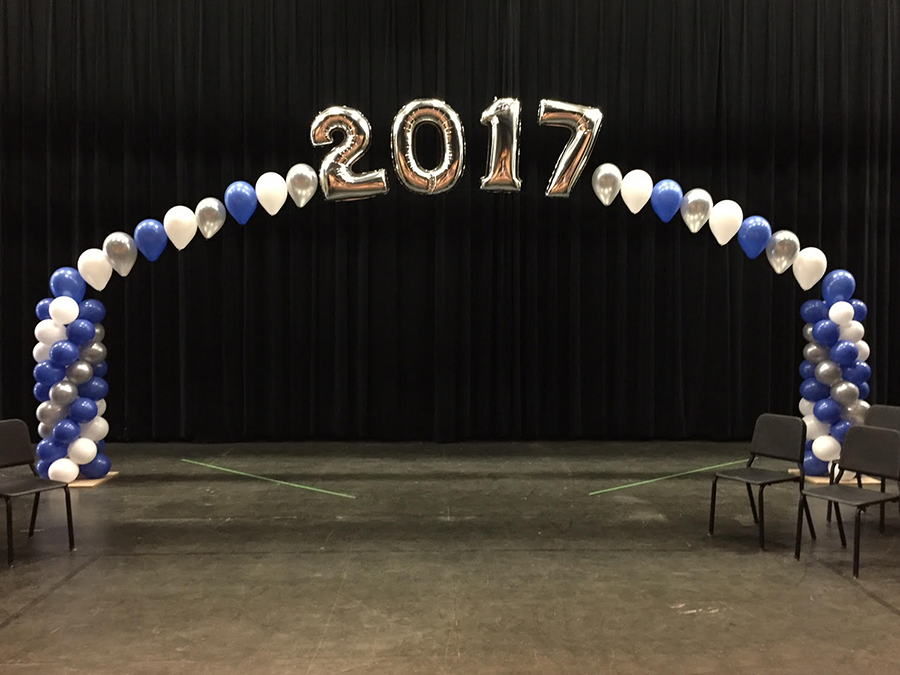 The event was held at –
Northern Valley Regional High School
150 Knickerbocker Road
Demarest, NJ 07627
Life O' The Party is very proud of the work we have done with this gorgeous balloon arch, helping make this event a great success. We strive hard every day to fulfill each and every one of our clients needs, while greatly surpassing their expectations.
Whether it's balloon arches, balloon walls or centerpieces (or even balloon arches with balloon columns like this one), if you are having a birthday or anniversary party, a Bar or Bat Mitzvah, a graduation party or any other type of celebration and would love a bit more fanfare than usual, please do not hesitate to get in touch with us. We will show you just how we will make your festivity an occasion to remember.
If you do have interest in finding out more information about our centerpieces, and what we could do for you, please contact us at:
Life O' The Party
65 Sussex Street
Hackensack, NJ 07601
Phone: 201-342-2121
Toll Free: 800-74-PARTY
Fax: 201-342-8118
Email: info@lotparty.com
Or click HERE to go to our contact page if you choose.
We wish you all the luck and success possible in your future party endeavors. We look forward to helping you achieve your celebration's goals. But remember, we could do the same thing for you at any of your company's business festivities.
Whether you are having a grand opening celebration, a sale or any other kind of gathering, Life O' The Party will be up front. We'll add that incredibly memorable decor to add a bit more fun and make your day a great success!