Here's How to Throw The Best Casino Party With Us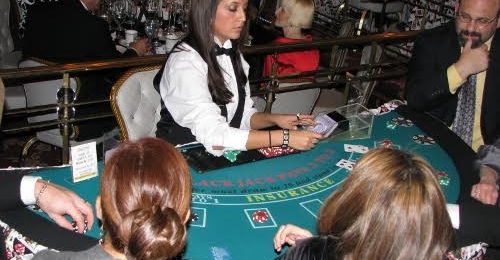 If you are throwing a party for a friend or family member with a passion for gambling, you can't do much better than a Casino Nights party. Themed events are always exciting to execute and attend, which is we have so much taking clients' dreams and turning them into reality. Whether you know exactly what you want, down to the tiniest detail, or you are really starting off with a blank slate, our staff can work with you no matter where you fall on the spectrum.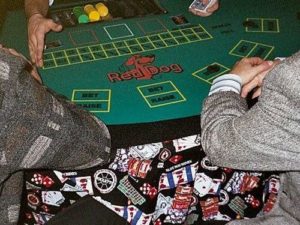 Casino celebrations are a lot of fun, whether they take place in a house, party hall, restaurant, or as part of a fundraising event. Since we are fully licensed throughout the state of New Jersey, our special permits make it possible for groups of guests to use tables for fundraising events and other occasions. The games we offer include black jack, craps, poker, baccarat, roulette, number wheel, slot machines, bingo, and Texas hold 'em, all of which come with quality chips and all the accessories you need.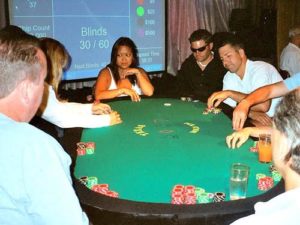 Prices will vary depending on the number of tables, but just to give you an example, three tables will cost $895 for three hours, and $995 for four hours, while five tables will cost anywhere between $1475 to $1650. We also offer the option for add-ons, depending on the type of games you are interested in. For a craps table, you can pay $50 more for a longer table and you can also request a larger money wheel, measuring it at 48", for $100.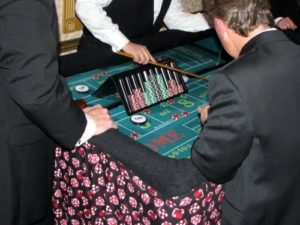 We are also offering reduced pricing on slot machines. If you opt for this choice, we will include delivery, supply attendant, and provide tokens. We also supply a variety of casino sceneries for you to choose from, so you can feel fully transported. We offer an image of the Las Vegas strip, giant playing cards, and a king of spades or a queen of hearts.
If you would like to learn more about our casino party supplies, games, and décor, we'd love to hear from you. Visit us online to learn more and find out how to hit the jackpot at your next party!